The Chinese Super League and the MLS are the 2 non-European football leagues that have recently been gaining the most popularity and that have attracted a significant amount of high-profile stars in the world of football.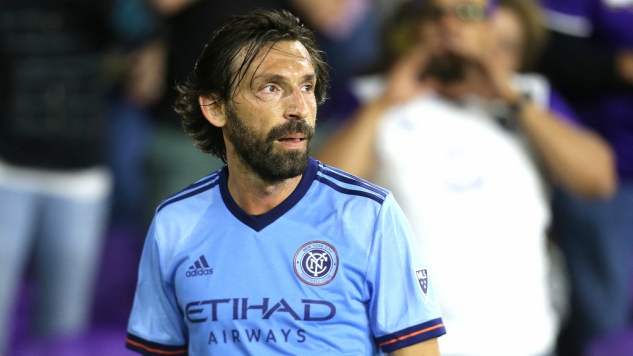 Ashley Cole, Bastian Schweinsteiger, Andrea Pirlo and David Villa are a few of the latest and well-known players that have joined the MLS while in the Chinese Super League some or more highly-rated performers that compete or have competed in the Asian League are: Oscar, Didier Drogba, Jackson Martinez, EzequielLavezzi, Demba Ba and Hulk.
Even though both leagues have been attracting top players in recent times, New York City's Andrea Pirlo believes that the MLS will not be able to truly compete with the Chinese Super League and will not be able to lure in a large amount of top-players unless the rules of the MLS change in the near future.
Andrea Pirlo has been performing in the MLS since July of 2015 and the Italian player has learned how things work in the American League and Pirlo believes that there are some big flaws in the MLS which might slow down the progress of the football league.
"Enough with the three exceptions to the salary cap, which is too little to convince other stars to come here. They need to develop a liberal system where you can buy and sell players without restrictions. Now there is even the competition from China. Especially if you want to compete with other leagues, at home and abroad, you have got to get rid of any restrictions."
MLS clubs have a limit of 3 designated players per team and these same clubs have a normal salary budget of around $3.49 million. These rules are factors that according to Andrea Pirlo should change and be less restrictive in order to allow more money to be spent and more highly-rated players join the MLS and to be considered as a more competitive league.